I'm Here (full video)
I'm here is a collaboration work between Serry Park and two dancers, Mei Yamanaka and Misuzu Hara. This piece has a strong narrative regarding a true story of Park. It is about a complicated relationship between two sisters, older still alive, younger whom passed away; their relationship still continues years after their separation. In this particular performance more concrete relationship between her and her sister in different states will be presented. Yamanaka and Hara performed as two sisters and expressed the dramatic changes in the relationship and the emotional struggles that are often too complicated for words.
available on Vimeo https://vimeo.com/153282813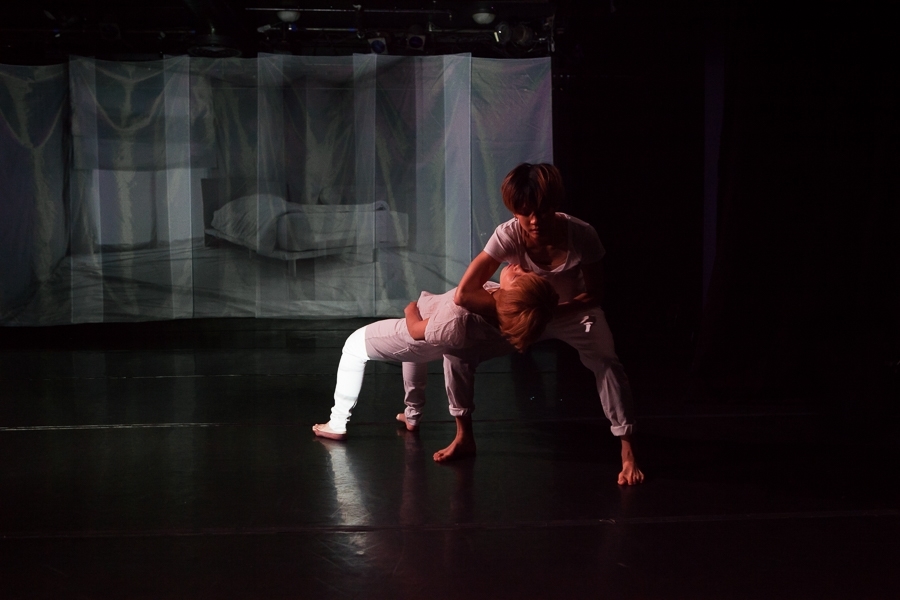 I'm here (Still from the performance)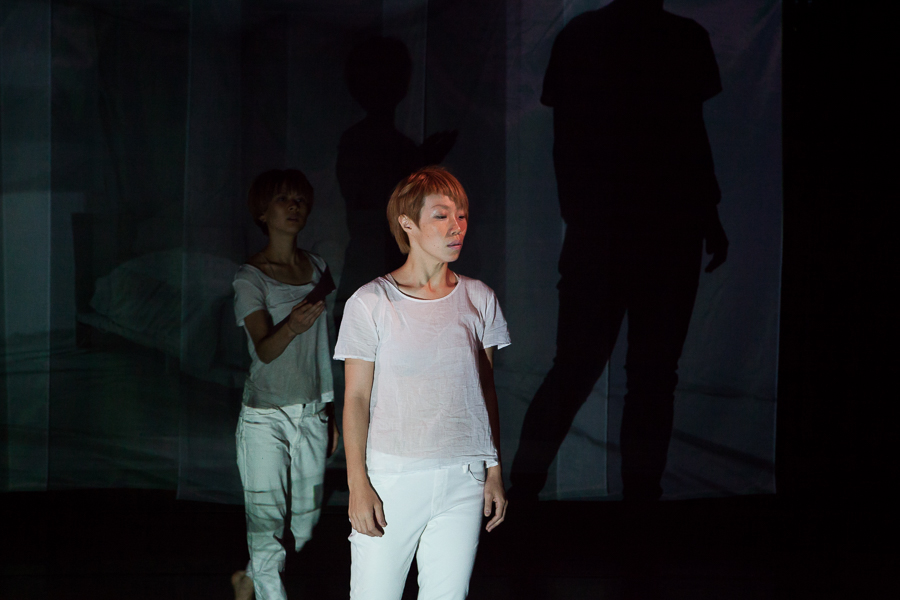 Still from "I'm Here"